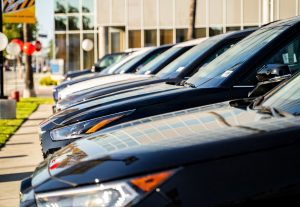 With years of experience serving the area, our dealership is dedicated to offering high-quality pre-owned vehicles to our customers. From the moment you walk through our door, we're committed to providing you with a great car-buying experience.
At Unstoppable Auto LLC, you can find used cars for sale near Harriman, TN, in the easiest way possible. All the cars at Unstoppable Auto LLC are fully pre-inspected and come with a 2-year warranty. You can test drive the pre-owned car at our hub and make the purchase completely online. From low down payments to customizable installment plans, we offer flexible car financing options to fit your needs. You can either collect the car from us or get it delivered to your doorstep.
Our goal is for you to be so delighted with your vehicle purchase that you'll come to see us when you need your next car and will happily recommend us to friends and family. Customer referrals are the ultimate compliment. With many vehicle shopping options available, we differentiate ourselves by understanding our local car-buying community and satisfying its needs, helping valued local customers like you find the vehicle that's the "right fit".
Feel free to browse our inventory online and check out the Featured Vehicles section on our homepage. If you see a vehicle you like, submit an online quote request or contact us today.
To learn more about our dealership and how we can help with your next vehicle purchase, please call us at (865) 270-2056 or stop by in person at 2100 Roane State Highway, Harriman, TN 37748. We look forward to meeting you.